Santorini Wedding Photography Cost 
Santorini wedding photography during the wedding ceremony in Santorini or pre wedding photography before the wedding ceremony on a different wedding venues of the Island!
The cost for Santorini wedding photographer price at the wedding locations during the ceremony and after the ceremony for 1:30 minutes is 300 euros. Duration of wedding photography around the wedding venue  is 1:30 Minutes. For every extra hour is 50 euros.
SPECIAL PRICE OF 2 HOURS WEDDING PHOTOGRAPHY IN OIA SANTORINI FOR JUST 200 EUROS  Contact us
This photographer price package will be perfect for Santorini Honeymooners photography shoot, ideal as in addition to your wedding ceremony, Honeymooners, wedding anniversary or for couples who want some beautiful, arty images as a memory of their trip to Santorini.
Santorini photographer wedding package of 90 minutes is a walking photo tour in Oia Santorini. Your wedding photographer will meet you at the main bus station of Oia holding a sign with your name on at the time you have make the reservation.
This wedding photography packages  is include 200 photos on the best views of Oia with blue dome churches and Volcano as background. Our santorini wedding photographer will make your own post card with Santorini photos.
For Santorini wedding photography, we provide the best  and low cost wedding photography clients in Santorini particular is very popular for Asian couples from China on their wedding day or a pre wedding photography
For a pre wedding photography on the best location of Santorini as Oia Village, Fira, Firostefani, Imerovigli and Kamari beach for up to 3 hours the cost it will be 350 euros. This price includes the professional photographer, a car and the driver to drive you around Santorini during the photo session.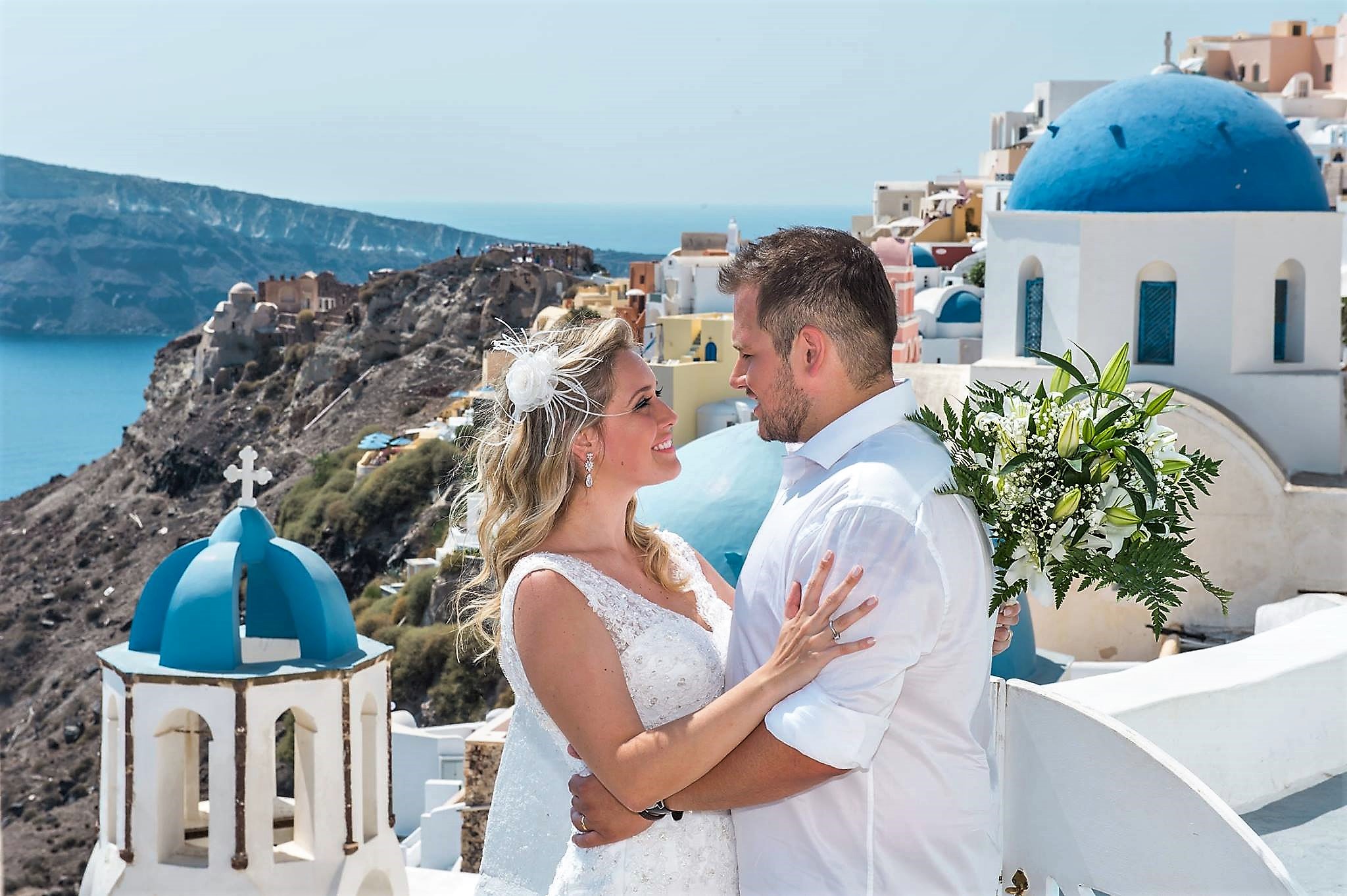 Santorini Wedding Photography
SANTORINI WEDDING PROPOSAL Propose to your future wife with the photography tour on the best locations of Santorini Island, see packages and proposals Ideas Here
Wedding photography official web site www.greecephotographer.com